Motion Perfect 5 enhances the programming experience for the Motion Coordinator with the new DX range of servo drives and adds to the functionality of Trio RPS.
Motion Perfect is FREE to download and use.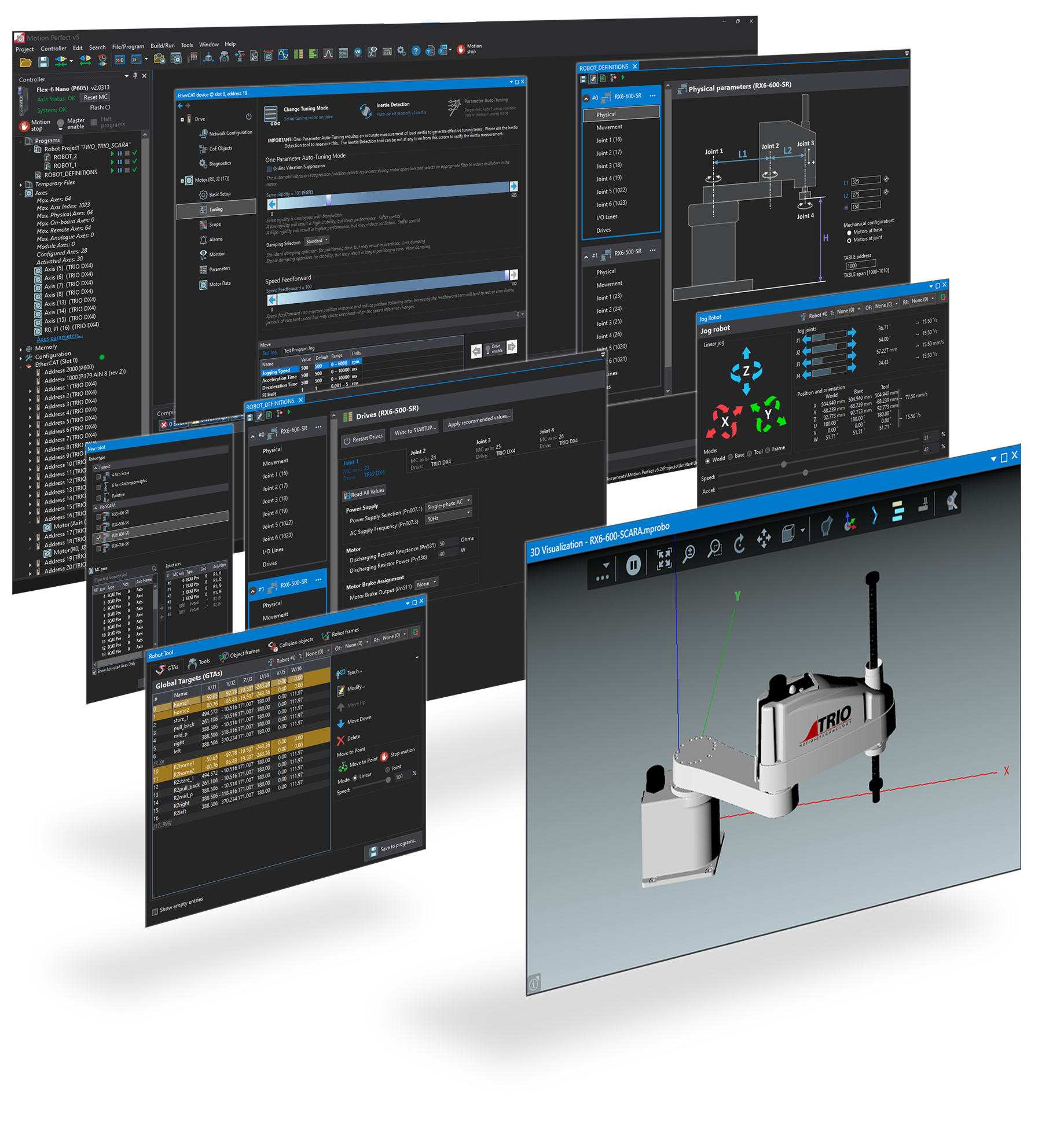 Built on Trio's Motion-iX core technology, it provides the user with a re designed easy to understand interface for rapid application development, controller and drive configuration and monitoring of functions.

The commissioning of DX Servo Drives is made simple with a series of Device Configuration Screens allowing access to status information and diagnostics at a glance. All motor axes can be detected, setup, monitored and controlled in real-time from the easy to use dialogue windows.

Motion Perfect 5 includes access to IEC 61131 and PLCopen and the robotics solution; TrioRPS. Advanced visualisation including a 3D oscilloscope and IP protection of your projects are also upgraded in this version.

Motion Perfect is FREE to download and use.